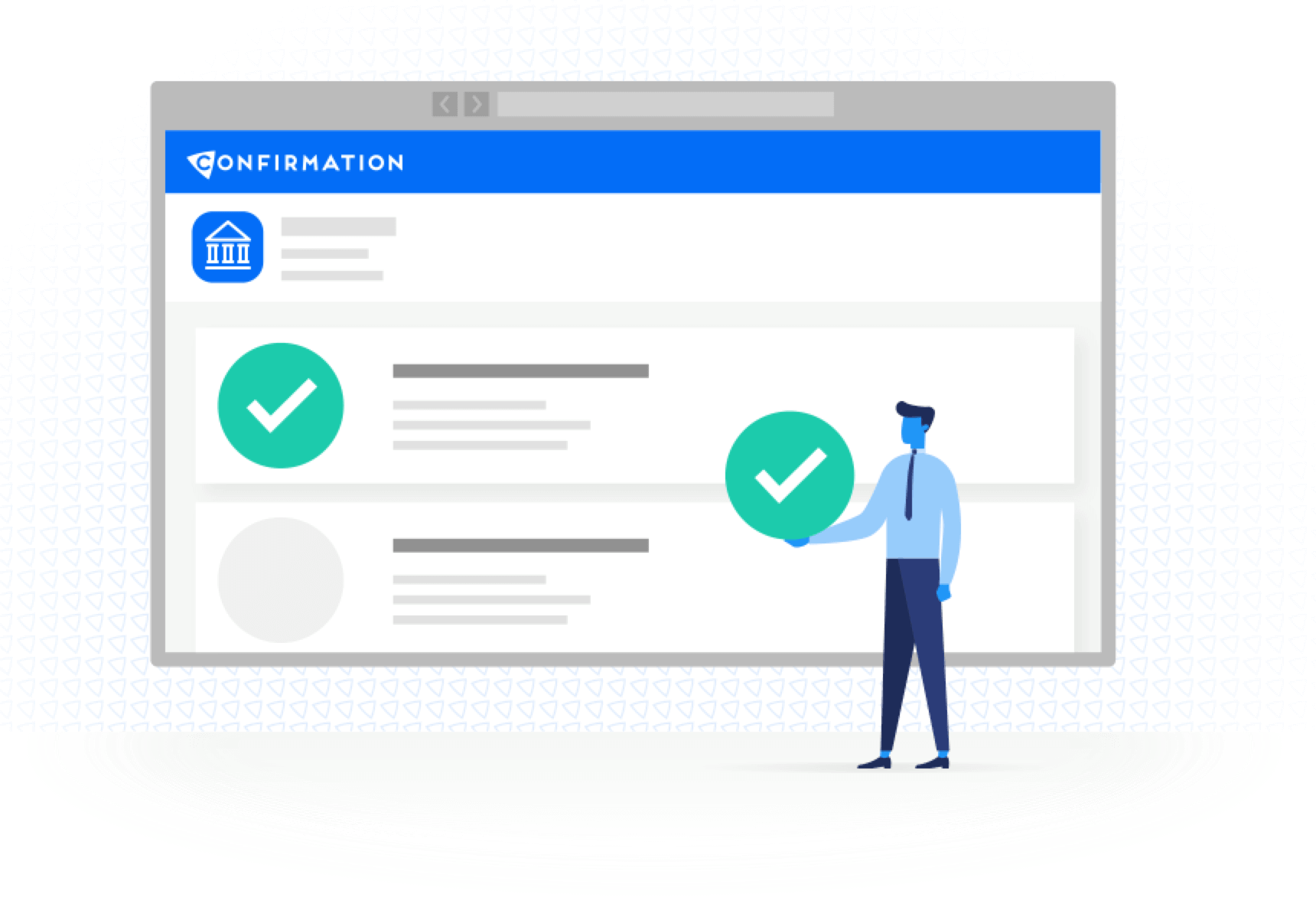 银行征信
Make more informed decisions before extending credit to your customers.
Guaranteed response
Over 1,000 banks, including 50 of the top 100, are in our network, and their responses are guaranteed.
Accurate Information
No more back-and-forth; our digital platform eliminates communication problems and user error.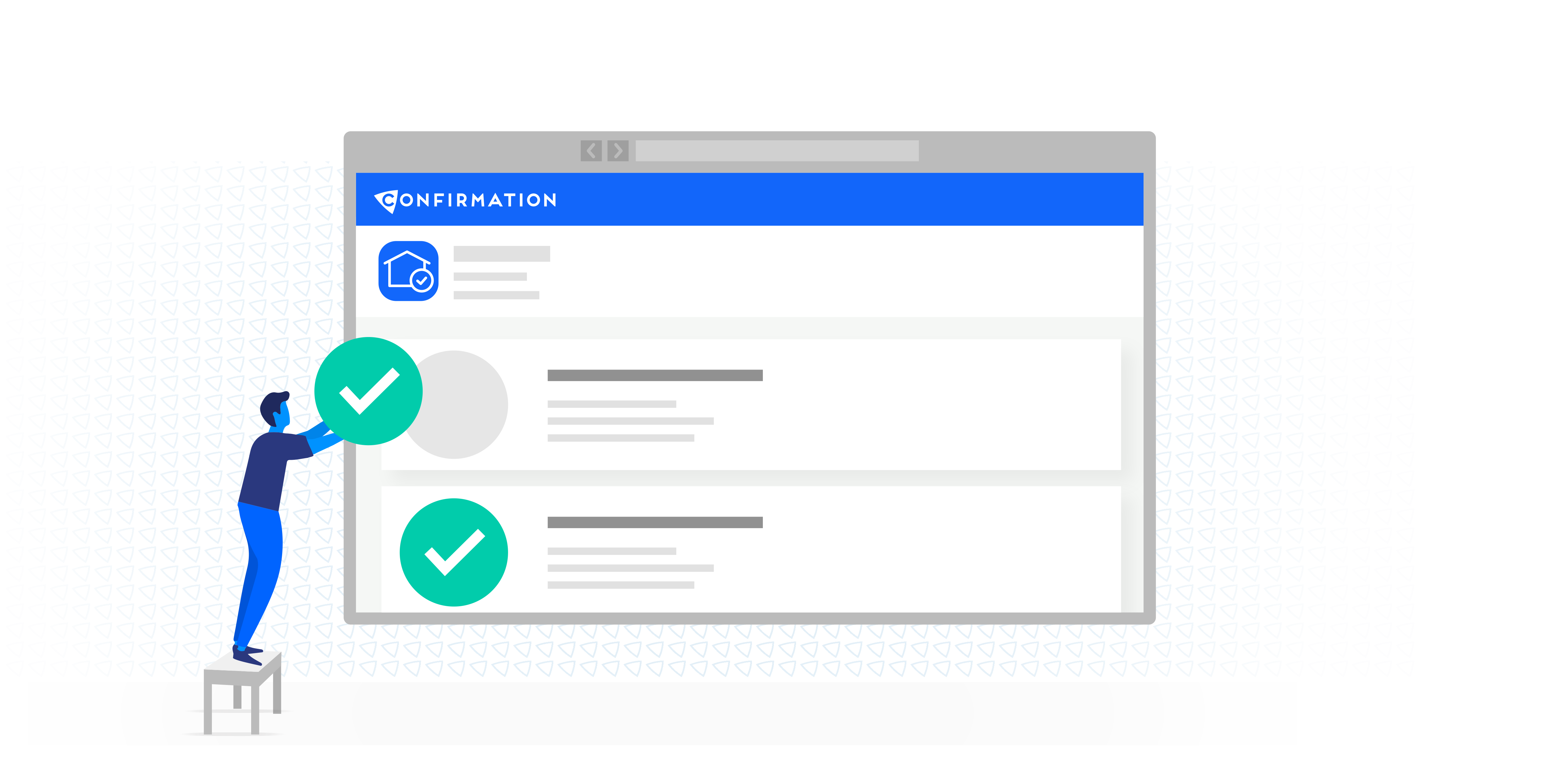 Mortgage reverifications
Speed up your mortgage audits by sending original VOD or statements to the bank of your choice.
Centralized dashboard
Confirmation organizes your work in one place online. Say goodbye to faxing and filing. Everything you need is now at your fingertips.
Quicker responses
Banks prefer receiving your requests through Confirmation, and their responses are faster when you do.